What would you rank your smile from 1-10?
If you are any less than a 10...Svoma Design in Dentistry is here to change that for you!
Dental Services you can trust
All Dental Services We Offer
Implant Supported Dentures
Prophylaxis (Teeth Cleaning)
Dental Implants
Dentures
Wisdom Teeth
Crowns
Dental Veneers
Dental Makeovers
Dental Bridges
Dental Exams
Fluoride Treatments
Extractions
Teeth whitening
Tooth Colored Fillings
Tooth Extractions
Family Dentistry
Sedation Dentistry
Advanced Oral Cancer Screenings
A denture is a removable replacement for missing teeth and surrounding tissues. Two types of dentures are available -- complete and partial dentures. Complete dentures are used when all the teeth are missing, while partial dentures are used when some natural teeth remain. At Svoma Design in Dentistry, we specialize in both!
Teeth Whitening
Lifetime Tooth Replacement with Dental Implants
Crowns, Bridges, Dentures
Veneers and Bonding
At Svoma Design in Dentistry, our team believes that dental implants are the best solution to teeth loss. Although they might require a more important first investment than other alternatives like dentures or bridges, they are certainly a smart long term investment. No other treatment has the same natural and long-lasting results. So those patients looking for an effective and safe treatment to recover their smile should consider dental implants seriously. They have a very high success rate and offer many advantages, including the maintenance of jaw structure and the prevention of bone resorption, strength, and stability.

Implants are firmly integrated into the jawbone, so you can enjoy all your favorite meals with no limitations! Anything from hard apples to sticky sweets and chocolates, no food will be excluded from your diet. Implants provide such stability and retention to the restorations (crowns, bridges, or dentures) that you will not notice the difference from your natural teeth.
IMPLANT SUPPORTED DENTURE
Have you considered the benefits of implant-supported dentures? At Svoma Design in Dentistry, we KNOW that implant-supported dentures are a game-changer! Did you know that over time, without teeth, your jawbone will start to shrink? The bones that were originally there holding your teeth in place are no longer "working," and they start to shrink away. Implants act like artificial tooth roots, stopping the deterioration to help the jawbone maintain its shape and volume.

Just ask anyone with traditional dentures…chewing is a BIG issue. When you try to chew without teeth, your gums and jaws have to work even harder to ensure that food is chewed enough to swallow. The bite force of natural teeth is around 200-250 pounds of force, while the force of dentures is about 50 pounds. Your chewing ability will greatly increase if you choose implant-supported dentures. Like natural teeth, implant dentures derive strength directly from the jawbone. These implants can increase bite force because they act more like natural teeth. The full menu at the restaurant is BACK…foods that you avoid when eating with traditional dentures become a choice again — including crunchy and chewy foods!
Your wisdom teeth can cause significant problems for the health and appearance of your smile when they start erupting. Dr. Gregg has the ability to perform many types of wisdom teeth extractions, allowing you to receive the care you need in a comfortable and familiar environment. We welcome you to call Svoma Design in Dentistry at (317) 837-8900 to make your appointment with our skilled dentist and learn more about wisdom teeth removal in Avon, Indiana.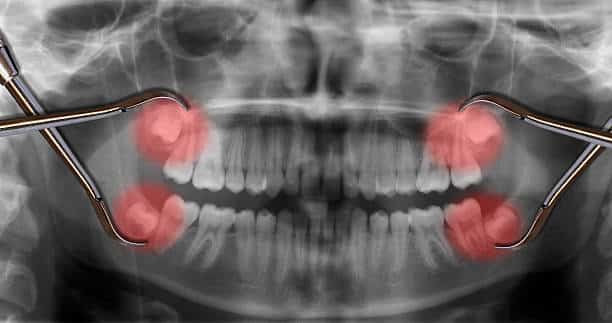 Dental veneers are often made of porcelain or resin, bonded to the front of your teeth to enhance the attractiveness of your smile. Dr. Svoma may recommend dental veneers to correct several types of smile imperfections. Porcelain veneers are an excellent choice for enhancing your smile because the color and translucence of porcelain is a great match for the natural appearance of tooth enamel. Porcelain is stain resistant and will keep your smile bright for years to come. Resin veneers can also be matched to your natural tooth color. With dental veneers, you can achieve a beautiful, natural-looking smile that will get compliments.
Correct slightly crooked teeth and improve shape of irregularly shaped teeth
Close large spaces and gaps between teeth
Whiten teeth that are severely stained and/or discolored · Restore teeth that are broken, chipped, worn or fractured
A full mouth dental makeover can include a variety of dental procedures, including:
Tooth extraction to remove teeth that cannot be repaired
Dental implants, which are titanium bars that are inserted into the jawbone and covered with crowns to replicate the look of teeth. Dental implants are the most permanent tooth replacement solution, and if treated properly, can last a lifetime
Crowns, to restore structural flaws
Dental bridges, which are a series of three or more connected crowns that are used to replace missing teeth. With bridges, the two end crowns are placed on your existing, healthy teeth and the middle crown or crowns replace your missing teeth
A smile makeover is a series of dental procedures that you undergo primarily for cosmetic purposes. A smile can transform you! For patients with healthy, but misaligned or gapped teeth, a smile makeover can transform a smile into a more aesthetically pleasing one, often boosting confidence.
Bridges are a set of dental crowns that are connected to one another. Typically, the two crowns on the ends anchor to your existing teeth or to dental implants. The crowns in the middle float above the gums and "bridge" the gap left by missing teeth.Dental bridges can restore your smile if you have already lost a tooth or several teeth. Dr. Svoma may also recommend extracting teeth that are decayed or damaged and replacing them with a bridge.The Benefits of Dental BridgesDental bridges are one of several restorative procedures at Svoma Design in Dentistry. Bridges have the advantage of being:
Extremely common. Dental bridges have been in use since before the era of modern dentistry.

Natural-looking and functional. The treatment can give you the look, feel, and some of the strength and stability of your own teeth.

Affordable. Compared to other treatments, dental bridges are low-cost.
Convenient. Dental bridges typically require only a few visits to our practice to complete.
Dental cleanings remove the buildup of food particles and bacteria from your teeth and gums. The treatments can prevent more serious problems, such as cavities, gum disease, and tooth and bone loss.Food particles collect on the teeth and interact with the bacteria that naturally occur in the mouth. This creates plaque, a layer of film that most patients can remove with proper brushing and flossing.Over time, however, the plaque that remains on the teeth can form into tartar, a hardened deposit that is much more difficult to get rid of with brushing alone. At Svoma Design in Dentistry, you will receive MORE than "just a cleaning"! We look at your overall health and make clinical evaluations that enhance your smile AND your overall health!
Prophylaxis (Teeth cleaning)
Fluoride Treatment
Advanced Oral Cancer Screening
Sealants
Root Planning and Scaling for individuals with Periodontal Disease
We all want to keep our teeth for life. But the following circumstances force us to remove our teeth:
Dental trauma – injury to the teeth and its associated periodontal ligament, gums and the alveolar bone; as well as the nearby soft tissues including the lips and tongue.
Irreparable tooth disease – excessive damage to the tooth due to tooth decay or periodontal disease that renders the tooth dead. Dentists will attempt to save the tooth through crown restoration.  Extraction will only be done if the tooth is beyond saving.
Dental crowding – refers to inconsistency between tooth size and jaw size. A misalignment occurs in the row due to large teeth, small jaws or both.
Are you looking for a place where your whole family can go…and feel like family? You will at Svoma Design in Dentistry. We pride ourselves on patients who refer their friends and family to our practice. We have a family friendly environment that will make you feel at home instantly. Our warm staff will help your family find their dental home at Svoma Design in Dentistry!
Dental anxiety is REAL. We know this first hand and want to provide ways to ease your stress and anxiety over seeing the dentist. We offer a variety of options to make seeing the dentist enjoyable (yes, enjoyable!) and easy at Svoma Design in Dentistry.
Advanced Oral Cancer Screenings
Our practice is committed to using the latest technological advances to provide the best care for our patients. That is why we provide oral visual enhancement exams with Identafi. Identafi uses different wavelengths of light to reveal abnormal tissue, such as oral cancer that may not be apparent to the naked eye during a traditional oral exam. Oral cancer has one of the highest death rates of all cancers, killing one person every hour of every day. This is primarily due to the fact that most oral cancers are identified at a late stage. We proudly offer this peace of mind to our patients with advanced oral mucosal visual enhancement exams!
We change lives. Not Just Smiles